Breakfast Club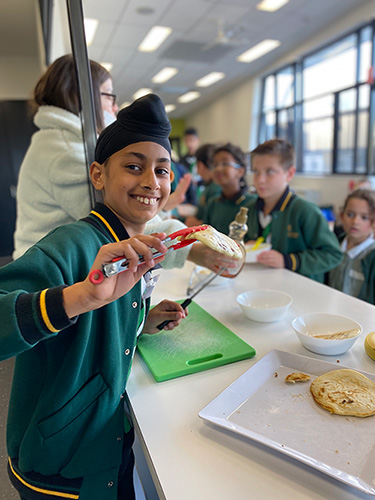 At Lalor North Primary School, we have Breakfast Club every Thursday morning from 8.15am. This program is on offer for our students and supports educational outcomes by offering free and healthy breakfast for our students.
Breakfast Clubs are currently operating in 1000 Victorian government schools. Research shows that a child's ability to concentrate in class, self-regulate and learn is negatively impacted if they are hungry. It has been reported that the rising cost of living makes it increasingly challenging for families to provide for and encourage children to eat a healthy breakfast and try new things.
The Victorian Government has continued its partnership with Foodbank Victoria, the Victorian branch of Australia's largest food welfare agency, to deliver the program.
The program will include:
provision of nutritious lunches and home food supplies targeted to students in need
delivery of cooking classes for families at 100 disadvantaged schools
delivery of healthy breakfasts in 1000 Victorian government primary, secondary, P-12, and specialist schools