Digital Technology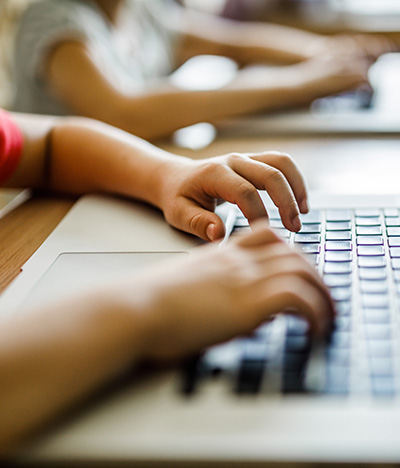 Lalor North Primary School is well resourced with Digital Technology. Each classroom is equipped with technology which includes laptops, iPads and Large Electronic Displays for teaching and learning to promote student engagement.
At Lalor North Primary School, we use Digital Technologies to enhance teaching and learning as well as promote creativity in a safe and supported space. Our students are contributing digital citizens with access to a world of new learning.
Students in Prep to Grade 6 have regular sessions with their teachers to continue developing the skills and competencies outlined in the Digital Technologies section of the Victorian Curriculum. Students acquire a deep knowledge and understanding of digital systems, data and information and the processes associated with creating digital solutions so they can take up an active role in meeting current and future needs.
Each classroom is equipped with devices for the children to use on a daily basis whereby the students engage in a variety of activities to enrich their learning experience. The school is continually investing in its technologies infrastructure. All computers are networked and have high-speed connections to the Internet.