Enrolment Information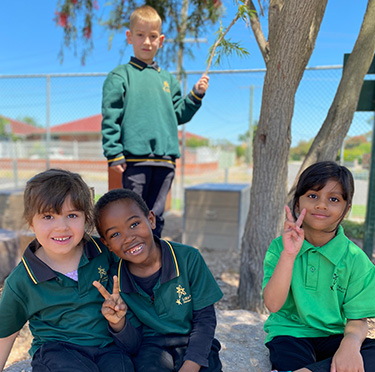 Choosing the right school for your child is important
Matching your child's needs to what a school has to offer can make a significant difference, so any time spent on making the right choice is worthwhile. Some things that you may consider is the emphasis the school places on academic's achievement, the specialist programs and extracurricular opportunities, the values the school holds or that you feel that the school feels right for your child to grow and learn.
At Lalor North Primary School, we offer enrolment in one of three Curriculum Programs:
Standard Curriculum Program
Greek Bilingual Curriculum Program
Macedonian Bilingual Curriculum Program
Please note:
Students enrolling in the Standard Curriculum Program you will need to be in our school zone. https://www.findmyschool.vic.gov.au/
Students enrolling in our Bilingual Programs can enrol outside of the school zone.
For Further information please visit the Department of Education Placement Policy here:
https://www2.education.vic.gov.au/pal/enrolment/guidance/placement-policy
Enrolment forms are available at the school office or you may download your copy of the enrolment form and bring it to the school office or email it to us at; Lalor.North.PS@education.vic.gov.au
Once you have filled in the enrolment form, you will need the following documentation to enrol your child at Lalor North Primary School
Copy of birth certificate
Copy of immunisation certificate
Proof of home address ie. rates notice, utilities bills, lease documents.
Copy of any court orders (if there are some in place)
Asthma or Anaphylaxis information (or other medical information) signed by a doctor
Health Care Card (if you have one)
Medical Authority Form (if medication needs to be administered at school)
School Tours
The best way to decide if Lalor North Primary School is right for your child is to talk with our staff, and experience the environment for yourself.
You will get a feel for our facilities, see our students and teachers at work on a normal school day, and have the opportunity to meet the school principal and other staff. We invite you to contact us to attend a school tour. We have school tours:
Every Thursday Mornings at 10am