Italian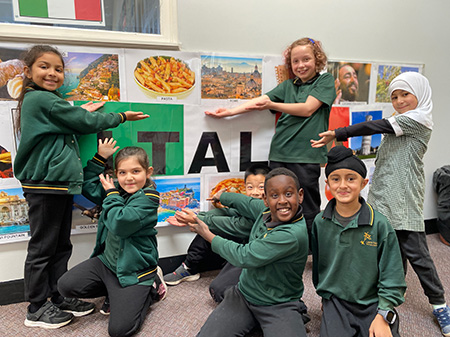 Ciao .... Impariamo l'italiano!
At Lalor North Primary School, we love languages and know that learning a language has many benefits. Italian is taught from Prep to grade 6 in the standard curriculum program every week. Our Italian program teaches our students Italian as well as an appreciation and awareness of the Italian culture.
Every year we celebrate 'Carnevale' festival and students experience lots of fun Italian cooking, games, songs, and activities celebrating the Italian culture. Our whole school joins in the celebrations and unites.